My sisters Buff, and Kami came into town this last weekend. Buff got a little bored and after finding my face paint (no clue why I have face paint) decided to entertain herself.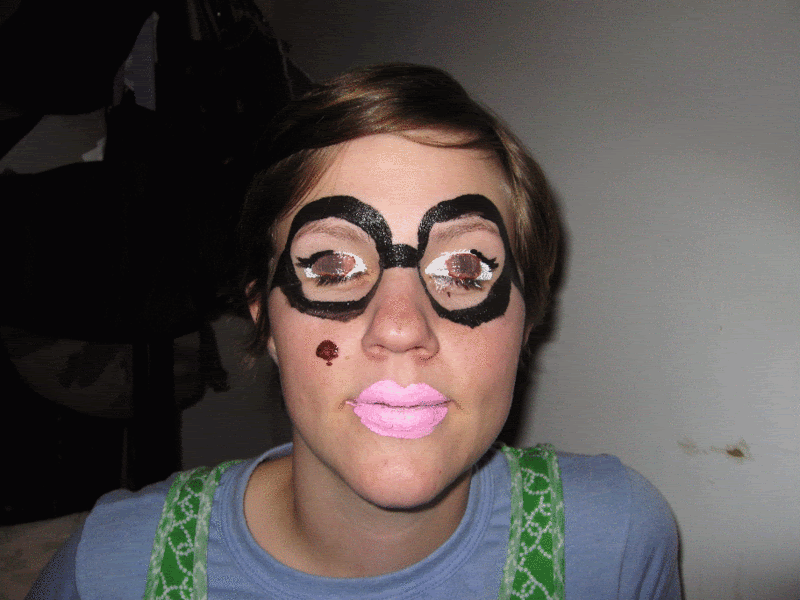 As you can see, Sam is always THRILLED to hang out with me and my sisters!
Here is a disgusting picture for all those who want to feel really good about themselves, Amy 8 months pregnant...
Also, I found this item at Walmart, if you can guess what the crap this is, you win